Jelly Belly Spring & Easter Recipes, How To's, Printables & Ideas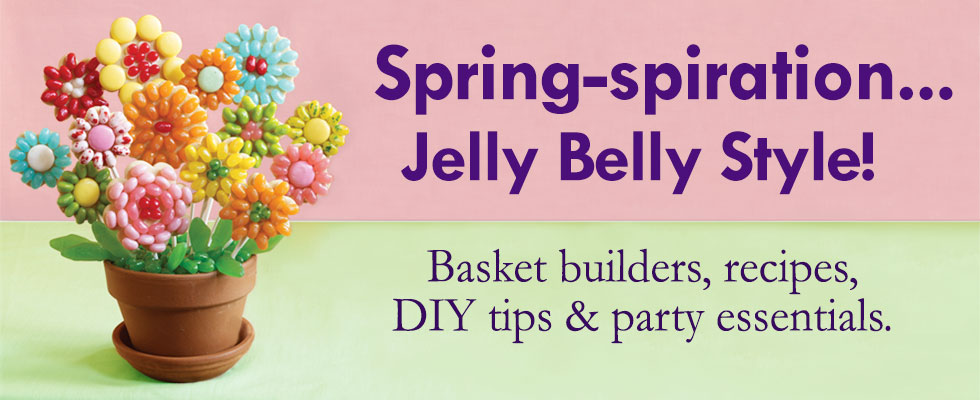 Free Party Printables
Personalize our party printables for your spring celebrations! Get directions for downloading printables here.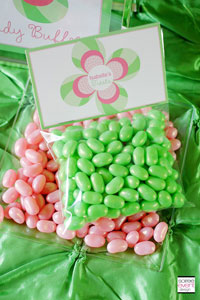 Packages include 5" x 7" table signs, 3.5" x 4" foldable tent cards, 4" x 5" favor bag toppers, 2.25" circle cupcake toppers and 2.25" circle Thank You tags.

Share photos from your party with us on Instagram by tagging @JellyBellyCandyCo or #JellyBelly.

Designed by Soiree Event Design.

© 2016 Jelly Belly Candy Company
For personal use only. Not for commercial use.
Spring Lookbook
Browse for more great Easter & Spring ideas!
5 Stunning Easter Desserts You Have to Try
We compiled the best show-stopping recipes in our cookbook for you to use at your next Easter Brunch, spring celebration or just because. You've got to try these five easy recipes to add a little Jelly Belly sweetness to your meal.

Tuxedo Jelly Belly Bean Fudge
Whip up a foolproof fudge recipe that gets the special treatment with layers of flavor. Customize this recipe for any celebration.

Good for Easter, birthdays, Mother's Day, bridal showers, baby showers, garden parties and dessert tables.

Jelly Belly Nest Cookies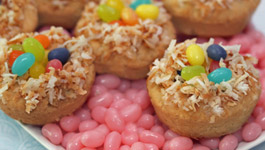 Coconut cookies become spring nests for Jelly Belly beans.

A darling treat for an Easter egg hunt, spring birthday parties and baby showers.

Meringue Nests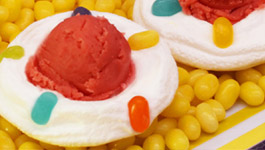 Lighten things up with an airy nest of meringue dotted with Jelly Belly beans and topped with a refreshing scoop of any fruit sorbet.

An easy and refined dessert to end Easter Brunch, bridal showers or spring and summer dinner parties.

DIY Easter Basket Hacks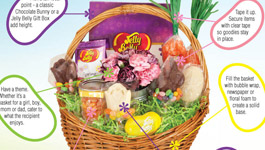 Six foolproof steps to making Instagram and Pinterest-worthy Easter baskets.
Easter Bunny Cookies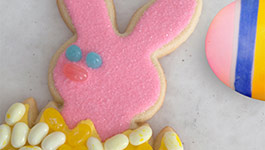 Gather the family and hop to making Easter memories when everyone joins in to decorate Easter Bunny Cookies. Any seasonally shaped cookie will work here – chicks, eggs, carrots, lambs. Check out the video for pro-tips on decorating and frosting techniques.
PARENTS: Kids don't want Licorice in their Easter Baskets!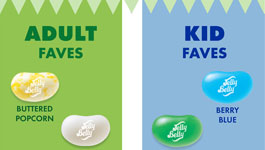 Jelly Belly surveyed kids and adults to find out their favorite (and least favorite) flavors. While everyone agrees on the premier status of Very Cherry, not all ages see eye to eye on Caramel Corn and Sizzling Cinnamon. Here's your guide to filling Easter baskets for kids and adults.

6 Steps to the Perfect Easter Baskets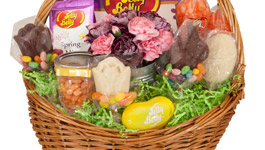 Easter Baskets are basically the Mt. Everest for the craft-impaired which is too bad since 87% of parents are going to make baskets for their kids this year. Luckily our master basket-makers at Jelly Belly are here to guide the way. Here are six fool-proof steps to making Instagram and Pinterest-worthy Easter baskets.

Jelly Belly Sheep Cupcakes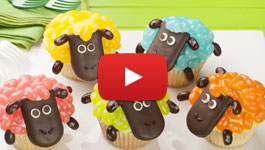 Bake these adorable cupcakes and add Jelly Belly® jelly beans to make colorful creations for the spring. Use your favorite box mix or a homemade recipe.
Jelly Belly Easter Petit Fours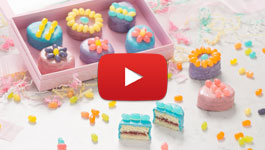 Treat the family to these delicious Easter-themed small cakes. Add a personal touch by decorating with your favorite Jelly Belly® jelly beans in spring colors. Use your favorite box mix or a homemade recipe.
How to make Spring Cupcakes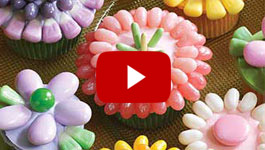 Karen Tack, co-creator of the best-selling "Hello, Cupcake!" and "What's New, Cupcake" books, creates colourful Spring Cupcakes with a multitude of Jelly Belly treats.
Share the love with Jelly Belly Kids Mix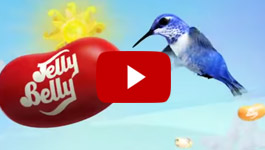 Share the love this season with Jelly Belly Kids Mix jelly beans. 20 true-to-life flavors kids voted they liked the best, all in one bag!
How to make Bunny Cookies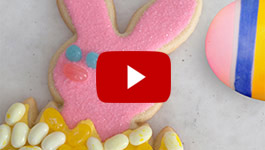 Follow along as Dani Fiori, founder of Sweet Dani B and The Martha Stewart Show food stylist shows you how to decorate these sweet sugar cookies using Jelly Belly Kids Mix Jelly beans just in time for Easter!